Get to Know Lori A. Barr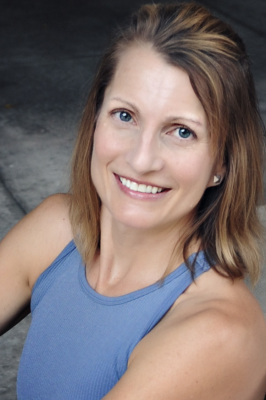 Credentials:
NASM Certified Personal Trainer

NASM Corrective Exercise Specialist

TRX Suspension Trainer Course-Qualified

CrossFit Level 1 Trainer

CrossFit Kids & Teens Coach

CPR & AED certified

​

I am so excited to welcome Lori Barr to Wisdom Unfolding!  Lori has been physically fit most of her adult life.  She has been doing everything from running, aerobics, weight training, boot camps, yoga and CrossFit for many years.  In 2010 she found CrossFit, and that is when she noticed a complete change in her mind and body.  In 2015 Lori had a serious knee injury and had to reinvent herself with her exercise routine.  She became a Certified Personal Trainer in April 2017 and she and her husband moved to Austin in June 2017.

Lori and Jay are empty nesters that love being outdoors walking their dogs, enjoying nature .  They also love vising their daughter in Denver, CO. and twin sons who are currently in college.

Lori's goal is to help people with physical limitations (due to age or injury) so she fits right in!  She loves to keep people moving safely, while showing them different exercises for functional fitness.

Lori uses a variety of modalities, such as kettlebells, dumbbells, bands, BOSU ball, bodyweight exercise etc.  She wants to help people consistently improve themselves and can show you how to work smarter not harder!

​​

Ready to schedule your appointment with Lori?
Mon., Wed., Fri., 9-2
Contact Lori for your appointment:

mecbarr@yahoo.com

​713-471-2302